For a fish company in Yerseke, we are looking for production employees. As a fish wholesaler, is this company is an expert in the field of import and export of top quality fish, shellfish and crustaceans and sustainable innovation. Service, quality and expertise at a reasonable price are their top priorities. Thanks to their expertise and reliable international network of growers and suppliers, you can contact them all year round for a wide range of top quality fish, crustaceans and shellfish. They also feel responsible for preserving the beautiful nature and the products that the sea has to offer. They believe in sustainable fishing and business operations, which is why they are working on innovative developments in this area on a daily basis.


The company is looking for a person who would like to work at a fish factory as a production employee. This means you will be processing fish:
• Standing work
• Operates in refrigerated space
• A lot of work is done with water
• Protective clothing is provided
• English speaking is desired


The workplace can be a bit cold, but the company can provide thermal clothing.
Salary is €11,13 p.h. (gross) and they work in one shift, that mostly starts early. After 3 weeks of employment you get a raise in salary to €11,55 p.h. (gross)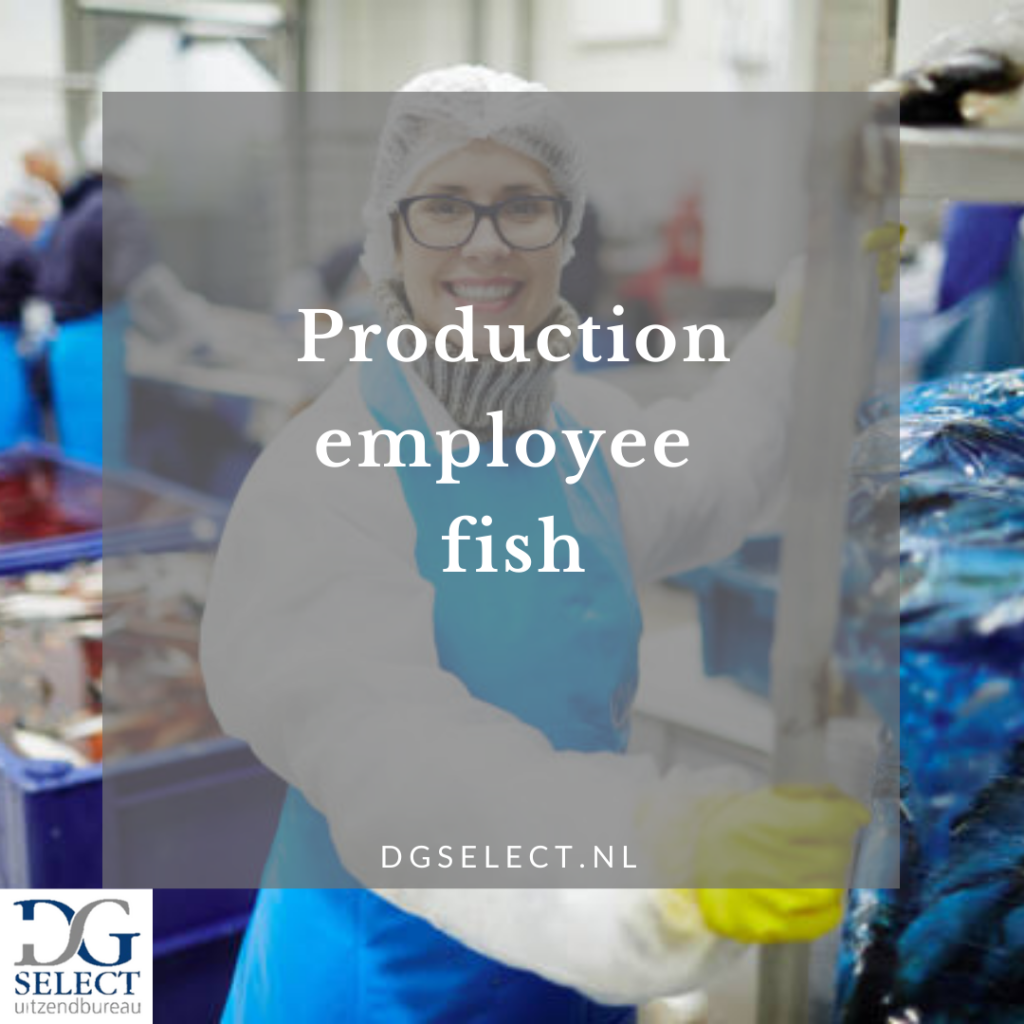 By interest, send a email to office@dgselect.nl, fill in the contactform at the website or call to +31167538870.