Production employee onions
For a company in Dinteloord are we looking for people to work at an wholesale onion factory. This company's mission is to pleasantly surprise both their customers and the customers of their customers with their products. They do this by supplying quality products, designed and developed by themselves with the help of their customers and produced with the most recent sustainable production methods.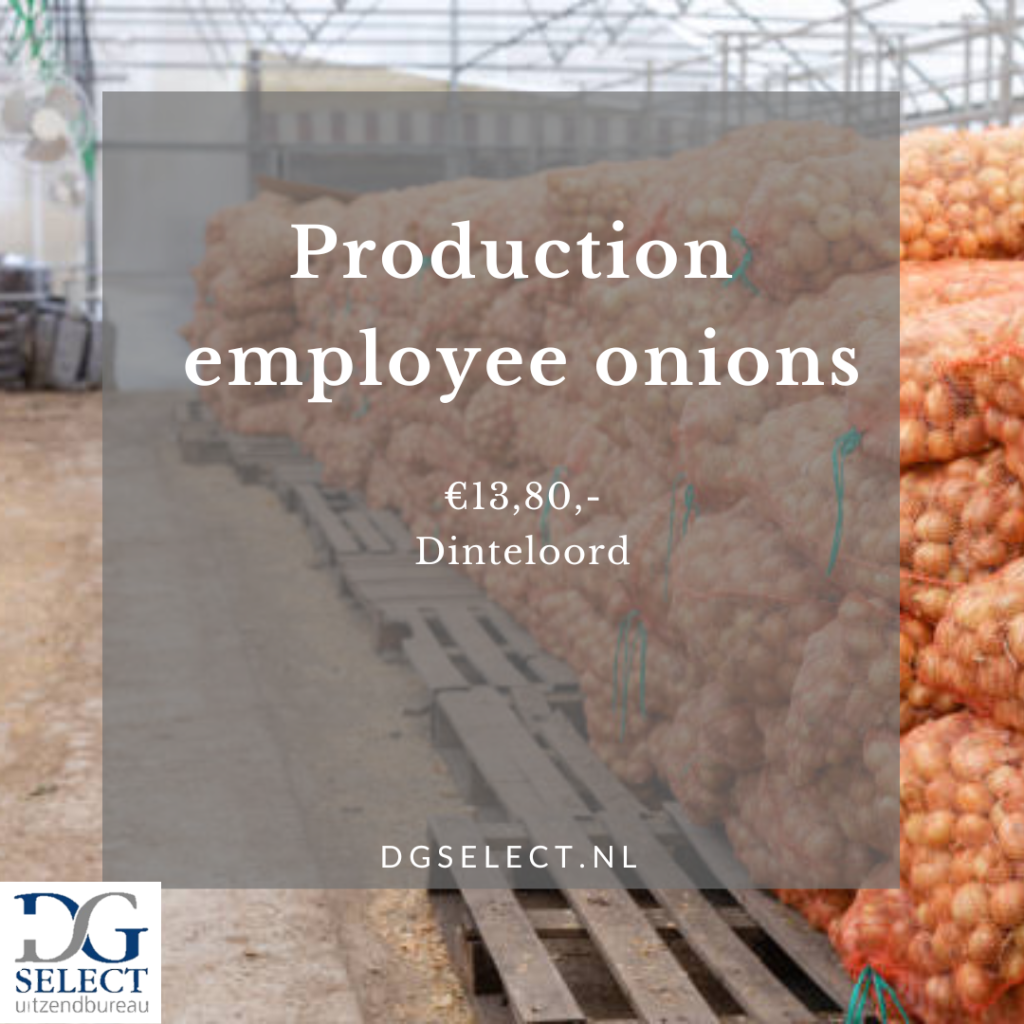 This is work in production, this means the processing of onions:
• Onion peeling: checking the machine peeled onions
• On a machine where onions are processed into small chips or slices
• Packaging of onions
• Packing up
Rotating on the different lines, and in different places per line.
There is a clear smell of onions in the factory hall and with some fresh batches the smell may be a bit stronger than another batch.
Protective clothing is provided by employer, as well as mouth mask and hairnet.
Salary is € 13,80 p.h. (gross) inc. shift allowance. Shifts are 06:00 – 13:00 and 13:00 – 00:00 and they often work on Saturdays. Basic English should be enough, they do need to understand instructions. (A2 – B1)

By interest, send a email to office@dgselect.nl, fill in the contactform at the website or call to +31167538870.